Pro Tip #9: Design & Manage to Make Energy a Competitive Advantage
Understand Your Energy Usage & How You Can Convert Energy Into A Competitive Advantage Through Investments In Renewable Energy & Energy Efficiency
The agriculture industry in the United States is one of the least efficient users of energy in the country, accounting for ~4.5% of commercial energy usage and 1% of total energy usage nationwide. Note that these are figures for direct energy usage and do not include the energy used for trucking, food processing, food distribution, production of fertilizers and pesticides, and production of various inputs ranging from tractors to buildings to feed. Energy usage patterns vary by agricultural sector with some sectors being larger consumers of energy that are more vulnerable to energy prices.
Places to Investigate Your Energy Usage by Type of Energy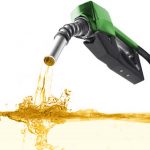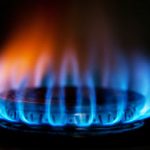 Greenhouses
Dairies
Food Processing
Cold Storage
Lighting
Water Pumps
Cooling
Buildings
Motors
Fans / Blowers
Tractors
Trucks
Mobile Slaughter Trucks
Heavy Equipment (Excavators, Dozers, Loaders, Telehandlers)
Diesel Generators
Crop Drying
Heating
Hot Water Heating
Process Heat
Washing / Sanitation
Over the years, we have found that most businesses, schools, governments, and real estate developers never thought about energy generation or efficiency when they built or acquired their buildings – especially those that were built or acquired in years past when energy was cheap. As a result, most buildings on average waste about 20% of the energy they use while the least efficient buildings waste 40% or more of their energy. Utility rate schedules continue to creep higher every year and are not giving their customers any of the benefits from low wholesale electric rates caused by massive utility investment in solar, wind, and natural gas while higher cost coal and nuclear plants are being retired.
The first step to evaluating which energy efficiency and generation investments make economic sense is to audit past energy usage. Although "Level 2" and "Level 3" energy audits for commercial buildings are becoming more common, many of these audits are regulatory driven, labor intensive, and very expensive such that they only make economic sense for entities with very large buildings or campuses. We have developed a client checklist and worksheet that allows clients to save money and collect the data themselves that we require to do a proper analysis. This saves thousands of dollars of labor and travel for every building analyzed.
Once you have collected this data, you can then redesign and upgrade your infrastructure, equipment, and usage patterns to reduce energy usage and generate energy using low cost renewables. Best-in-class companies in the more energy intensive areas of agriculture can literally turn energy into a competitive advantage, achieving lower energy costs and higher profits than their less efficient peers.
Client Energy Assessment Checklist & Data Collection Worksheet
Complete one per electric meter.