Pro Tip #10: Understand the Requirements and Documentation Needed to Successfully Raise Capital
Owners of and entrepreneurs starting regenerative businesses and farms need to understand the requirements and documentation needed to successfully raise capital. There are a wide variety of funding sources ranging from widely available consumer credit to USDA and SBA loans to capital market funding for large agribusinesses and commodities projects. As you develop your financial plan, you need to consider which funding sources you plan to tap and make sure that you both qualify for the funding and have the required documentation. Debt capital is always easier to raise than equity capital, particularly for debt secured by real assets such as land, commercial real estate, buildings, equipment, or livestock. Smaller projects are largely restricted to raising equity through personal savings, investment from family members, and product sale crowd funding. All other equity fundraising requires substantial documentation and compliance with a variety of securities and banking laws.
Financing Options for Regenerative Agriculture Businesses Ranked From Easiest to Hardest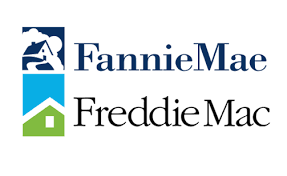 Conventional Mortgage (Fannie, Freddie, FHA, VA)
$550,000 or less
5% to 20% Down Payment. Fast Approvals. Home and buildings must be >50% of the price. Best for mini farms and market gardens. 50 acres or less. 30 year term. Secured by real estate.
Farm Credit System Mortgage
$1.4 million or less
20% minimum down payment. More for raw land. Fast approvals. 20-30 year terms. Secured by real estate.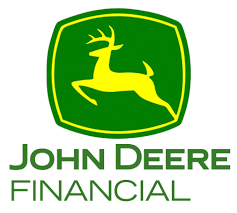 Equipment Financing
$5,000 to $10+ Million
Multiple structures from lease to own. May require a down payment up to 20%. 3 to 7 year terms. Secured by equipment.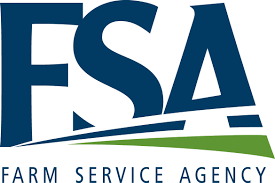 FSA Farm Operating Loans
$300,000 Maximum; $50,000 Maximum for Beginning Farmers
Working capital loans for operating expenses, purchase of livestock, farm reorganization to improve profitability, and equipment. 12 month term for operating expenses. Up to 7 year terms for larger purchases like equipment. greenhouses, or livestock.

Economic Development Incentive Packages
$10,000 to $100,000 per FTE Job Created
Mix of grants, tax abatements, workforce training, low cost access to land and buildings, and low interest loans.
Crowdfunding Through Product Sales
$5,000 to $1+ Million
Examples include Community Supported Agriculture, Kickstarter, Indiegogo, and other crowd funding sites. Most successfully funded projects raise less than $10,000, but a growing number have reached six, seven, and even eight figures. Requires very good marketing, good videos, and an existing network to help promote the campaign. 35% of Kickstarter campaigns are funded.
SBA 7(a) Term Loans
$150,000 to $5 million
Bank SBA Guaranteed Loans for Working capital, real estate acquisition and construction, and/or equipment. Requires equity, business history, revenues, and personal guarantees. Will fund commercial real estate and the processing, distribution, and cold storage side of agriculture but will not fund farming.
USDA Business & Industry Loan
$10 Million Maximum
Must be rural or agriculture. No production agriculture or farming except for nursery, forestry, greenhouse, and aquaculture unless if vertically integrated with processing. 20% minimum equity but 40% is commonly required if not secured by real assets. Major paperwork. 90+ days to close.
USDA Rural Energy for America (REAP) Loan
$25 Million Maximum
Financing for renewable energy and energy efficiency. 30 MW or smaller. No construction funding - takeout funding only. Must be rural or agriculture. 25% equity required. Major paperwork. 90+ days to get approval. Close 2-4 weeks after final system commissioning. Often uses a USDA B&I loan for construction financing. 30 year term if it includes real estate. 15 year term for equipment.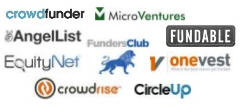 Equity Crowd Funding
$1 Million or $5 Million (Accredited Investors Only) Maximum
SEC regulated equity funding. Major paperwork and legal compliance. - $50,000-$100,000 in costs regardless of success.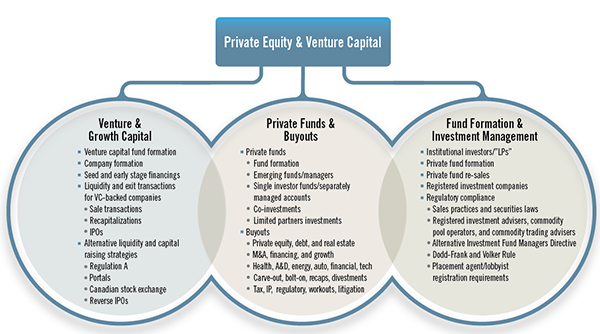 Venture Capital / Private Equity
From $5 Million to $100+ Million
Requires well developed and documented businesses and strong teams. 6-12+ month process from start to close. Generally requires some equity capital to fund during capital raising process. Most want to see customer, vendor, and key supply contracts or letters of intent. Requires travel - most players in this space tend to be in the major financial market locations - New York, London, Silicon Valley, etc. Funders expect board seats and restrictive covenants.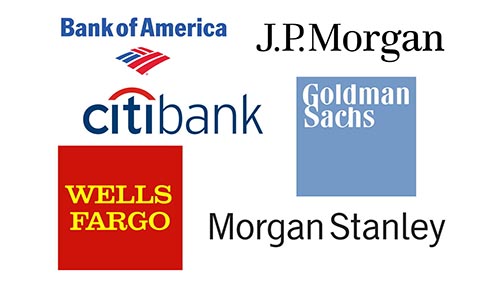 Capital Markets
$50+ Million
Capital for project finance, expansion, mergers and acquisitions, and public offerings from Tier 1 ``White Shoe`` firms. Expensive to raise - $1+ million in transaction costs. Companies must be well developed with customers, revenues, and assets. Within agriculture, most commonly used for large commercial greenhouse projects, utility scale energy infrastructure, large processing facilities, large coops, and mid-market vertically integrated agribusinesses.
What Elements and Documentation Do I Need to Successfully Close Financing?
Here is a list of thirteen major elements you will need in place to successfully close funding:
Investor Presentation
Spreadsheet Cashflow Model including full pro-forma financials
Written Business Plan
Full team lined up with contracts in place along with clear definitions of compensation, equity, and who will do what
Written agreements for all land leases, real estate contracts, and any commercial real estate
Detailed implementation plan – KMZ file for google earth layers with a budget (integrated into cashflow model) that sequences everything
Statement of sources and uses of funding, including all major material line items over ~$10,000 to $25,000
Capital structure – equity and debt
Documentation of Customers or Customer Letters of Intent
Legal entity formed – typically either a Subchapter S corporation or Limited Liability Corporation with operating agreement in place
EIN Number for entity + bank account
Website and email addresses for all team members – should be exchange server based email
Documentation of major milestones and metrics for success
Larger projects, including all projects with venture funding, capital markets funding, and/or >10 FTE employees, also need four additional items in place:
Advisory Board in place
Board of Directors in place (except for 1 or 2 open slots for equity investors); should be 3, 5 , or 7 members post close
Legal counsel in place.
Economic development incentive package from the local jurisdiction where you are creating jobs
In addition, having some seed funding to help cover expenses, travel, and legal costs would help a lot – particularly for projects requiring more than $1 million in capital.
We can help you navigate this process and develop the documentation you need to secure funding. For smaller projects, this process is more about making the right financial decisions than doing regulatory compliance with securities laws. Obviously, as your projects get bigger, more complicated, and require more funding, your documentation requirements increase substantially.